Shipping
Shipping rates are as follows:
$10 anywhere in the US
$40 everywhere else
Let's be honest: shipping costs are bonkers. Every location in the US runs more than $10 and locations outside the US are well north of $40 for delivery.

Each poster is shipped from my home in Sarasota, Florida via US Postal Service rolled in 4 in. tube with protective film. Most orders are in the mail within 48 hours after ordering, except when I do drops of new posters — we're doing a few hundred of those at a time.

If your shipment is damaged for any reason please contact me. We'll send you a replacement free of charge.

Pro tip
Take your poster out of the tube as soon as it arrives. Less time rolled up = less time needed to flatten your artwork.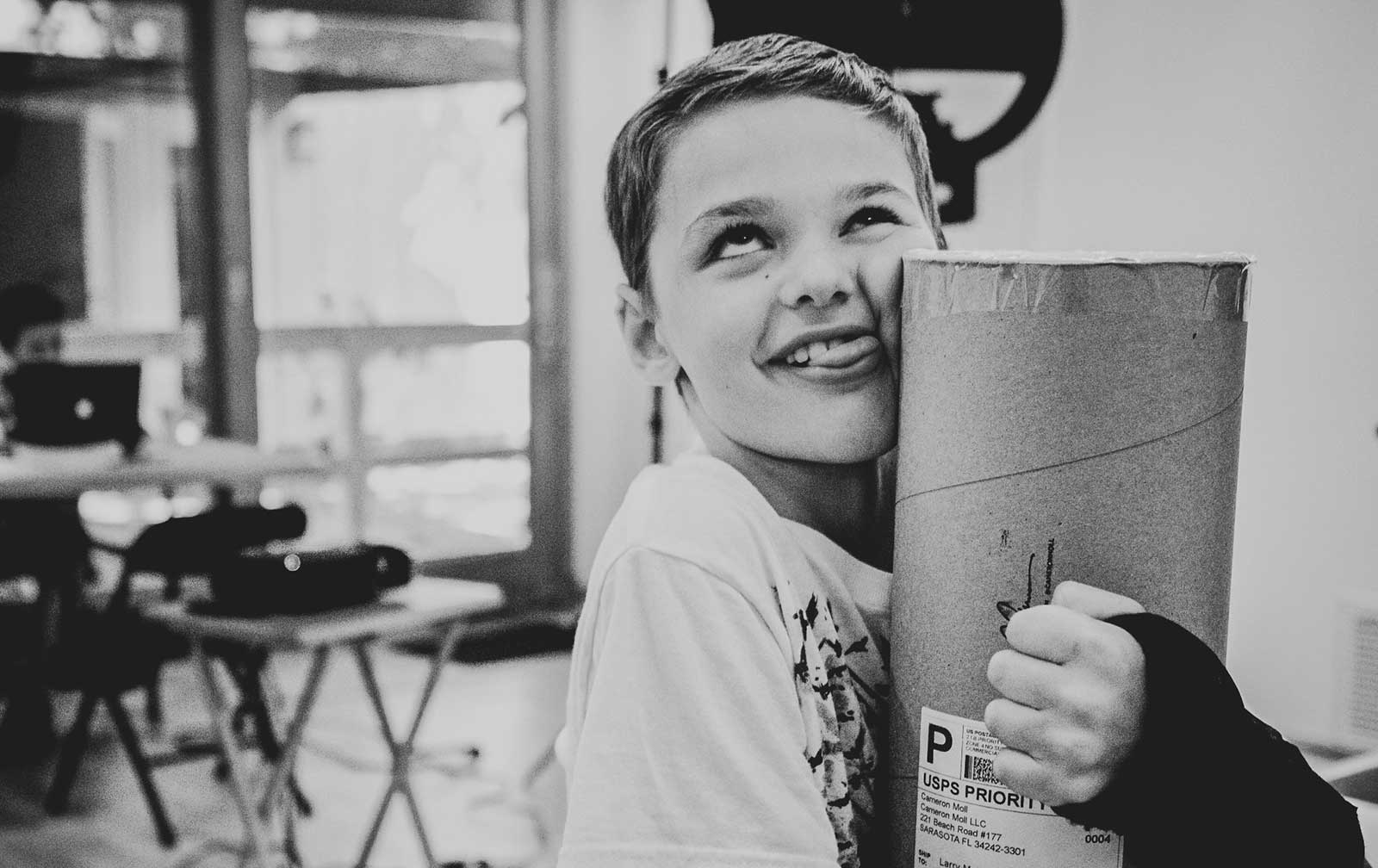 One of my sons helping with shipping. Sort of.